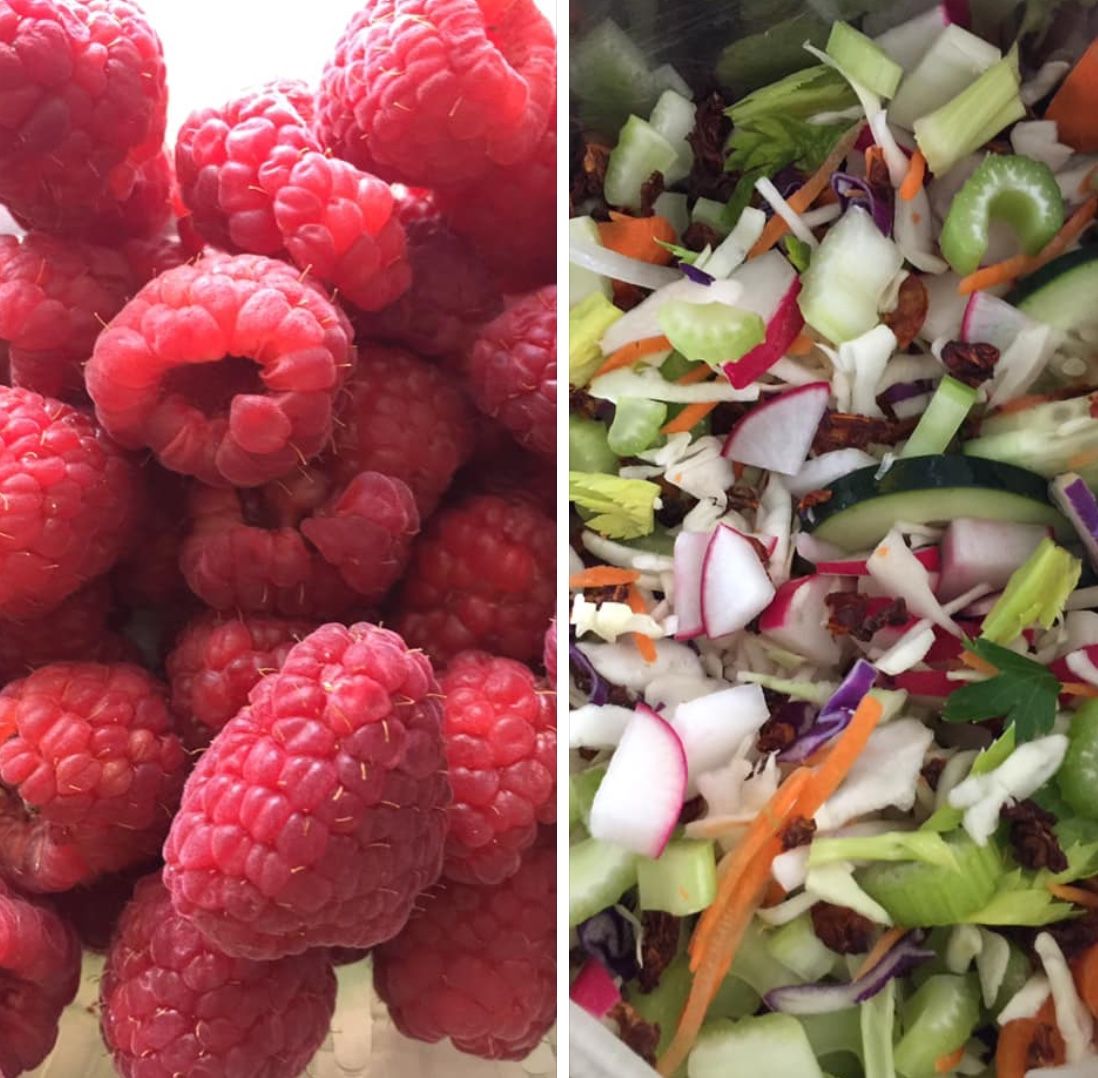 A good life stems from physical health and high energy.

As discussed in Part I of this article, the two steps to physical health and high energy are 1. carrying around the "I am in the process of fueling my body with high quality nutrition" notecard and 2. eating raw fruits and/or vegetables the first meal of the day.

So what is high quality nutrition? The key to well-rounded, high quality nutrition is eating a wide variety of colors of organic fruits and vegetables with a heavy focus on leafy greens. To ensure success with this, keep a wide variety of colors of fruits and vegetables around that are ready to eat. If you are hungry, you will likely reach for a quick fix instead of taking the time to prepare a healthy meal. If you keep junky snacks around, you will reach for a junky snack to soothe your hunger. If you have high quality ready-to-eat fruits and vegetables on hand, reach for that instead.

Here are 3 ways I keep healthy fruits and vegetables around in a ready-to-eat state.

METHOD #1: I keep dried fruit at home, in my purse, and at work. I like plums, mangos, apples, and strawberries. My local co-op carries a huge variety of dried fruits. You can also dry your own thinly sliced fruit in the oven on a low temperature.

METHOD #2: Once every 6 weeks, I purée a giant batch of organic fruits and vegetables in a Vitamix. My typical mix of produce is beets, kale, power greens, celery, carrots, cucumbers, parsley, spinach, wheat grass, apples, kiwi, strawberries, mangos, cherries, blueberries, raspberries, peaches and pineapple — some of this is organic frozen fruit rather than fresh. I mix the puréed batches all together in a huge industrial restautrant bowl and then scoop the mixture into freezer containers. I love the Up&Up 4-cup containers from Target as shown in the photo below.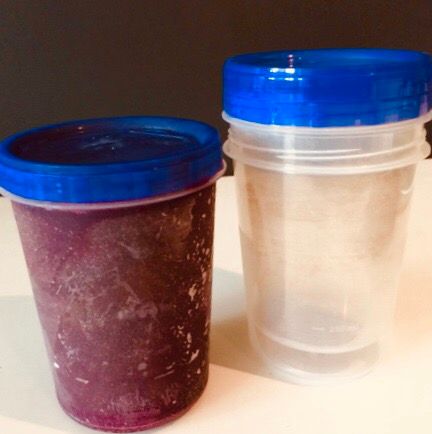 I freeze all the filled containters but keep 2 containers thawing in the refridgerator at any given time. I drink about a cup of this each morning and each afternoon mixed with iced tea. It tastes like fruit punch!

METHOD #3: Every Sunday night, I chop up organic vegetables and mix them together — enough for a week's worth of salads. I use cabbage, carrots, cucumber, Brussels sprouts, celery, radishes, onions, cauliflower, and sun dried tomatos. I also make a batch of organic lemon, mustard, honey, salt, and olive oil Greek dressing. For a quick meal, I put about 1/2 cup of this mixture on top of salad greens and top with the Greek dressing.

If you don't feel you have time for processing the fruits and vegetables, buy the already-cut-up organic produce at your local co-op in the produce aisle. Are you feeling that organic produce is too expensive? Lots of pesticides come with non-organic produce. Pesticides are toxins. A good life is priceless. A lifetime of eating healthy and avoiding junk food and toxins is cheaper than American medical bills any day of your good life!

If you want to really super-charge your good life, do not eat wheat, meat, dairy, or sugar. I repeat, no wheat, no meat, no dairy, and no sugar.

For more information on this subject, see my published article entitled Fueling the Supernormal here.

Thanks for reading,
Mindy Schulke

P.S. For coaching on healthy living and healing of any kind, see my Spiritual Therapy offerings and blogs on my website here.